Bildungsprojekt Tansania
RAFIKI PROGRESSIVE SECONDARY SCHOOL MKATA PROJECT
Download [526 KB]
Schule als Tor zur Universität
VISION
Reduced and later eliminate the highnumber of illiterates in rural areas, especially in girl child where early marriagesand early pregnancies have proved a greatrisk to their lives because of lack ofknowledge hence, creating generational extended poverty in societies. This can be achieved through accessing rural communities with good, motivational and conducive leaning environment.
LOCATION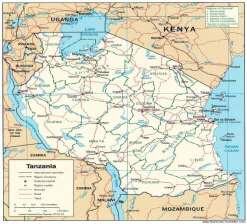 Mkata, Handeni District,Tanga Region, (9kms along Pangani-Kwamsisi Road)
Phone:+255782661780

Email: Lambawitairo564@gmail.com
FOCUS
It will a mixed school (girls and boys) but emphasis put on girl child, to the fact that mothers are strong pillars of national Development, also not forgetting other vulnerable groups like, the disabled and orphans.
TEACHING SUBJECTS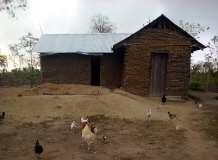 The school is to teach all subjects as guided by the Tanzanian national Curriculum but with a difference that practical teaching isgiven more emphasis over theoretical, Subjects Considered: Agriculture, Biology, Physics, Chemistry, Mathematics, Accounts, Geography,
History, Language, Political education Extras: Technical drawings, Fine/art and music dance and drama Practical teaching enables students to acquire necessary elementary skills which can mentor them into highly skilled personnel and also helps to discover their hidden God given talents, hence producing directly beneficial candidates to national Development.
SIZE OF THE PROJECT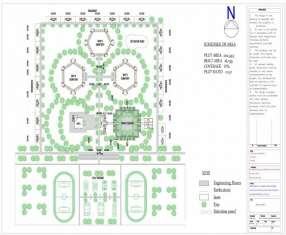 The school establishment is to cover a totalarea of 50 acres. 10 acres is for building construction, Where well spaced classrooms with conducive learning environment are to be built., Reservation of enough space for recreationfacilities, space for farming and gardening. The school is to be built far away from traffic pollution and other disturbance, this gives students maximum concentration on their studies. The project will be constructed in phases and the following are the priorities for phase one: Administration Block, two classroom block, two dormitories (girls and boys) , Two staff houses and two toilets.
SCHOOL CONSTRUCTION
With the help of well-wishers and friendsfrom lo cal and international levels, we are on a forefront to construct a model secondary school with well furnished boarding facilities and classrooms, favorable and with conductive learning environment where special technologies are to be applied for example, use of
- Green concrete technology which is environmentally and economically friendly,
- Biological treated Toilets for long term and good hygienic environment,
- Solar Power' alternative, which is dependable, where long lasting panels are to be installed.
ACHIEVEMENTS SINCE 2020
- Securing project land (50 acres)
- Clearing it to 100% readiness for use.
- Registration of NGO (Reg.Na.21/NGO/R/1852).
- Registration of Archangel Gabriel High School Mkata (Reg. No.486625) with business Registration and licensing Authority (BLELA).
- Excavation of a water Dam – water for construction.
- Meeting local leaders , elders and other communities at large for theinvolvement.
- 5 acres of the project land was put under cultivation, 4.2 tones of maize harvested this very year.
- Simple chicken project is going on (for provision of eggs and experimental studies for student)
- Ongoing construction of site officeand mobilization center for green concrete technology research.
- Members have received sensationaseminars about new introduced technologies e.g green concrete technology which is environmentally and economically friendly.
PLEASE SUPPORT THIS SCHOOL PROJECT
with YOUR DONATION for the future of children in Tanzania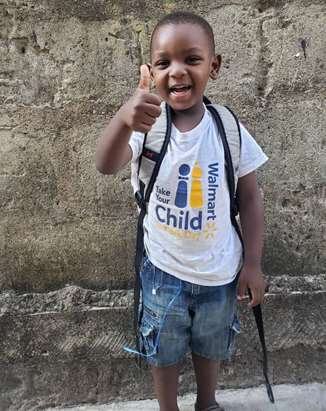 1. Tanzania:
- A/C Name: Rural Formal and Functional adult Educational Organization.
- BANK: NMB Bank PLC
- BRANCH: Mkata – Handeni, Tanga.
- CODE No; 436
- ACCOUNT NO: 43610005296
- SWIFT CODE: NMB TZ TZ

2. Mehr Information [288 KB]

3. EU: please refer to www.placefoundation.com for supporting us using 'Paypal' or credit cards.